Community Profile

hp_springsmut's Journal
The Harry Potter Springtime Rarepair Exchange
This journal should be viewed with discretion.
Free Account
Created on 2009-05-04 05:43:24 (#266712), never updated
0 comments received
0 Journal Entries, 0 Tags, 0 Memories, 1 Icon

About
Contact Details:
springsmutmods
@
gmail.com

Mini Bio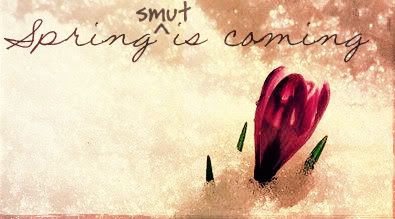 Welcome to the Harry Potter Springtime Rarepair Exchange. Yeah, that's a bit unwieldy. But, really, it's just about the porn.
Sign-ups run from
December ___ through December ___, 2009
, submissions are due
February ___, 2010 and February ___, 2010
, and posting begins March 1, 2010.
The rules are as follows:
1. Fanfic/art should be:
At least 1000 words in length, beta read/free of spelling and grammar issues. Artists have no minimum requirement, but should think of the "under 1000 words" equivalent as something that is merely a sketch or done in MSPaint. In either case, you should put real effort into your gift!

rated NC-17 or R. This is a smut fest, so on with the pr0n!

It should also contain any and all HTML that you wish included (such as italics). We will NOT go back and edit these in for you; your fic will be posted as it is received.

Not part of a series, or a sequel to a fic that the giftee may not be familiar with.

Based on the prompt originally assigned to you. No switching prompts/recipients or having a writer write fic for your art without consulting with the mods first.
2. You have to be 18 by the date of the first posting (March 1). Considering all the LJ issues with ToS in the past, it is a necessary precaution, even though we will be hosting all art on Insane Journal. We do not wish to be liable, and I'm sure you don't either, for creating adult-oriented material for a minor.
3. You request, you write/draw. That's the deal. If for some reason you find that you can't write for the fest, please let us know ASAP. The fun of the exchange is that everyone writes/draws a fic/art, everyone gets a fic/art, and it's no fun tracking down no-shows. If you're only interested in reading/looking, that's more than allowed. Just friend the community and enjoy the fic/art.
4. Seriously: it's no fun tracking down no-shows. RL happens, things change, etc, etc. and we don't mind finding backup writers. We do mind finding backup writers on March 15th. If for some reason, you're not going to be able to complete your assignment,
let the mods know as soon as possible.
5. Upon completion, please e-mail your fic/art to springsmutmods@gmail.com with Springsmut submission
and your username
in the title. This is very important: please include your LJ/IJ username in ALL correspondence.
6. Do not post your fic or art outside the community until after identities are revealed during the first week of April. Afterwards, feel free to post anywhere, just include a note that it was written for here.
7. Any questions may be directed to

nqdonne
or

midnitemarauder
at springsmutmods@gmail.com or on Y!M at nqdonne or midnitemaraud_r.
8. Sign-ups will remain open until December 19, at which point assignments will be sent out ASAP. Completed fics are due back in our inbox by either
Sunday, February___, 2010
(if you are a first-time participant) or
Sunday, February ___, 2010
(if you have previously participated in Springsmut). Please notify the mods if you will need an extension at the earliest possible time.
9. Posting of fics will begin on March 1 and continue through March 31. Frequency of posting will depend on number of participants.
10. Het, slash, incest, cross-gen, bitextuality, threesomes, moresomes, kink and squick of any kind are
all welcome
within the fest. However, the one thing that is not permitted is popular pairings, as the idea is to not only create lots of fun porn and giftfics for the participants, but to create variety. This year's list of excluded pairings is as follows:
Harry/Draco
Remus/Sirius
Harry/Ginny
Harry/Hermione
Ron/Hermione
Snape/Harry
Draco/Ginny
Draco/Hermione
Remus/Tonks
Snape/Hermione
Snape/Lupin
Though all of these pairings are most certainly allowed as a part of a threesome or as an additional pairing in a fic centered on a rarer pairing.
*NEW*
11. When making your requests, please take into account your fellow participants. Yes, this is a rare pairs fest, and we love rare pairs, but there's a difference between, say, Colin Creevey/Draco Malfoy or Rose Weasley/Scorpius Malfoy, and requesting pairings with characters who have no lines of dialogue in canon or a known parent for extrapolative purposes, and were merely mentioned during the Sorting or similar (like Natalie McDonald or Eleanor Branstone) We understand that many of you RP, and these minor, name-only characters are important to your RP games, but this is an independent fic and art fest that relies primarily on book canon, and the more difficult your requests, the harder it is for us to match you up with another participant. It's not that we're banning these name-only/extremely minor characters - we wouldn't do that. But we do ask you to be considerate and as practical as possible. If you chose to include a name-only/extremely minor character in your choices, please make sure that you also provide other options for your assignee.
12. We will be proofreading all submissions as a measure of quality control, looking in particular for typos and grammar errors. If we feel your fic has not been sufficiently beta read, we will send it back to you for further edits. Artists you are generally exempt from this, but please put your best efforts into your art, anyway :D If you have any questions about this policy, feel free to email us.
It would be helpful if you read
r_becca's guide to being a good fest participant
before you sign up. Please think very carefully before you sign up, and please only do so if you can make the commitment.
Harry Potter belongs to JK Rowling and her agents and publishers. We're just playing in our dirty little sandbox. Springsmut is also in no way shape or form associated with Bruce Springsteen. We just kinda like his music.
Much thanks to

srichard
and

lysrouge
for the original ideas and encouragement and to everyone who's provided feedback on the format of this exchange.
All questions and comments may be addressed to springsmutmods@gmail.com
Administrators

Members (4):

Subscribers (13):

Linking
To link to this user, copy this code:
On Dreamwidth:
Elsewhere: